Taking a studio on the road is no small undertaking – but a very exciting one! The Amplifier – as I will call the trailer – will serve many purposes. First, it will help me out as I travel from space to space. Once on location, it will serve as my consistent workspace hosing a small portion of my library, my tools for wood burnings and other art mediums, and of course, the audio and video studio. I'll get into a little more detail later about what all the studio holds and what plans are in the works for special and ongoing production, but first things first: we need to build it. The grand total cost for this project will be around $17,000 divided into three steps. Not all of it needs to happen at once and some of it can be financed, we just need to find the right partners.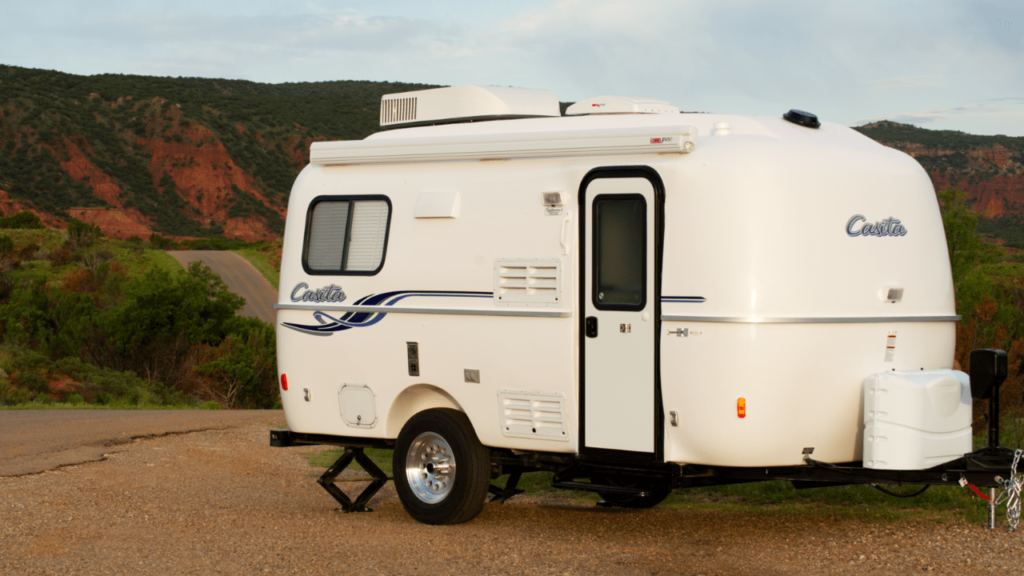 So here are the steps.
STEP 1 – Find and Acquire the Trailer
As you can imagine this is the most costly step. Since there will be some immediate remodeling anyway, I am on the lookout for a used trailer. It should be a "bunkhouse" (bunk beds and a larger bed), about 22′-27′, working appliances (I'm not going to live in it full time, but maybe for a week or so at a time), preferably with a power tongue jack. I am looking for help to either pay for or finance this step, somewhere in the $8,000 – $12,000 range
STEP 2 – Remodel and Reconfigure
The ideal trailer will have a couple of bunk beds along with a small kitchen and seating area. The queen bed that is the main feature of most units will be removed to make room for the studio. New builds will include converting a cabinet to rack space, a shelf for a mixer, a sliding shelf for a keyboard, secure spaces in closets and drawers for mics, mic stands, and instruments, curtain rails for backdrops, and shelves for books. I have no doubt I will think of more as I go. This phase will cost about $1,000.
Step 3 – Equip
Most of the equipment will come from the current studio, however, some upgrades will be needed. The most significant is a new, rack-mounted, well-cooled, and quiet computer. Whether I buy one "off the shelf" or build it (with some help), this will cost about $3000. Adding some padding for a few more incidentals, I'm upping the phase to cost about $3,750.
Any ideas for donations, grants, sponsorships for this project or specific productions are welcome!
Become a Patron!